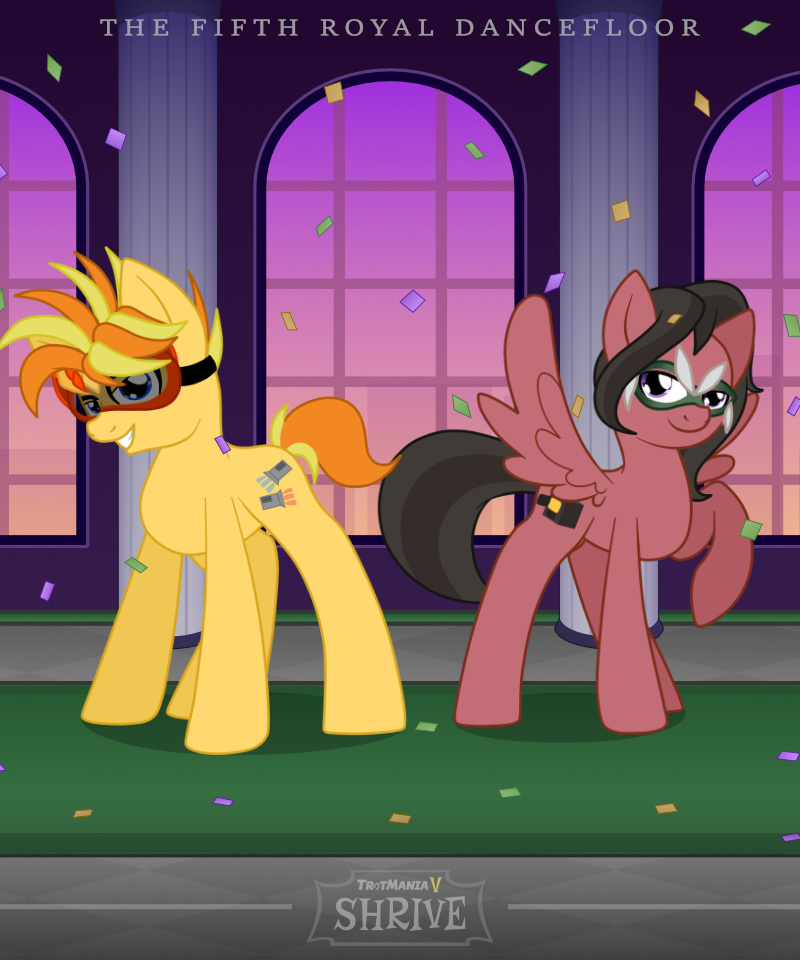 Art by
bitsandbees
You have been cordially invited to our little royal dance party. Our fifth little dance party, to be exact.
It's finally time for a new edition of TrotMania, everypony, and I personally think this might be one of our best yet! 106 songs, including five brand-new songs that are making their official public debut in this very pack. Unlike previous editions, we've decided against doing a larger series of update patches over time, and focused on having everything pretty much final on-launch. That doesn't mean we're not doing any post-release content before the next main installment, however!
While you're here, I'd also like to address the future of the project. While the show may be ending, it's not the end for us … yet (there's still a ton of songs out there with potential!). StepMania is currently undergoing one of its most significant transformations ever, and we want to be there when it happens. If you are interested in joining the TrotMania team, inquire in our channel on the PonyvilleFM Discord! We always welcome new contributors (and we, in fact, welcomed a new step artist to our team on TM V).
But now that we're done talking about the future, it's time to start talking about the present! We would like to, once again, thank everyone who has ever been involved in the TrotMania project, from steppers, to artists, to musicians, to supporters, to the members of the StepMania community that have assisted and supported us over the years.
And with that, here's the links!
Edit: Theme version 1.0.1 has been released. It fixes a major stability issue.

As a side note, in collaboration with the DanceDanceRevolution XX fangame, our tracklists have brought over 3 songs from our backcatalog along with both games getting one of the brand new bosses simultaneously! Check it out on Zenius-i-Vanisher if you get the chance!