The next iteration of TrotMania is going from a literal desert to somewhere a bit more, ahem, populated. Regardless of the setting, it's still a party, and I intend to keep it that way. That is a goal reflected in the visual design and atmosphere for Shrive's theme so far.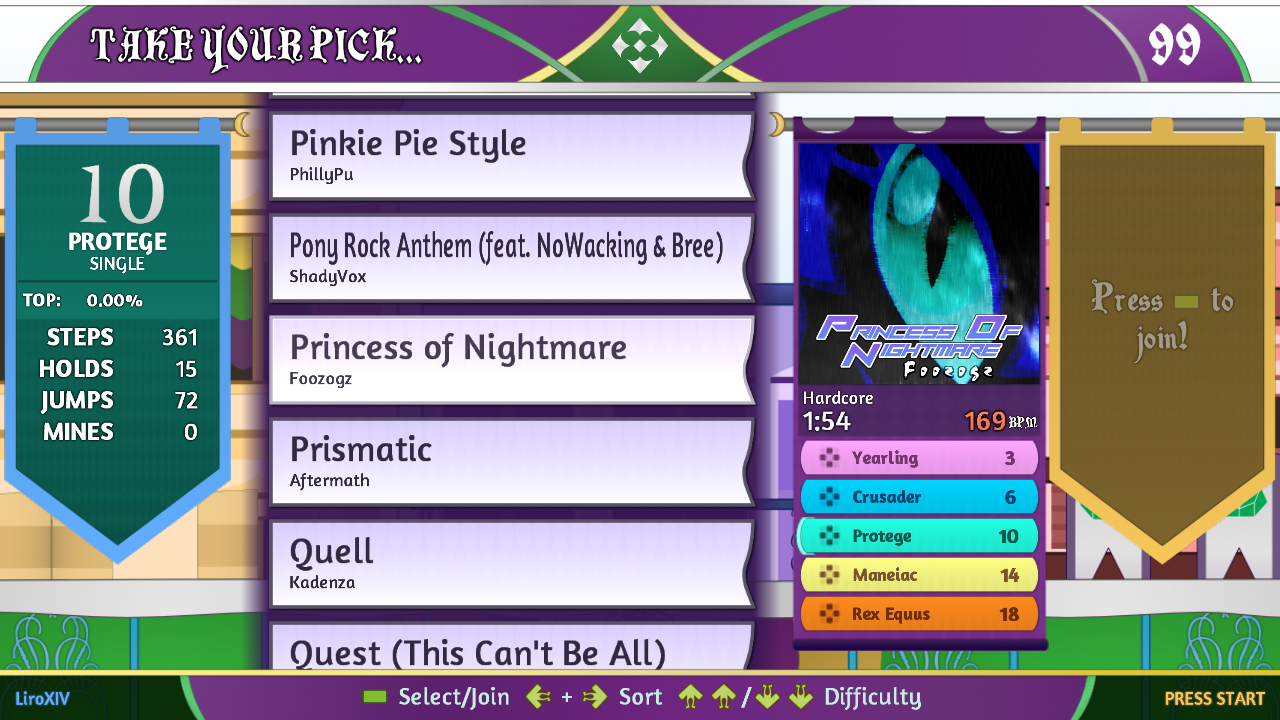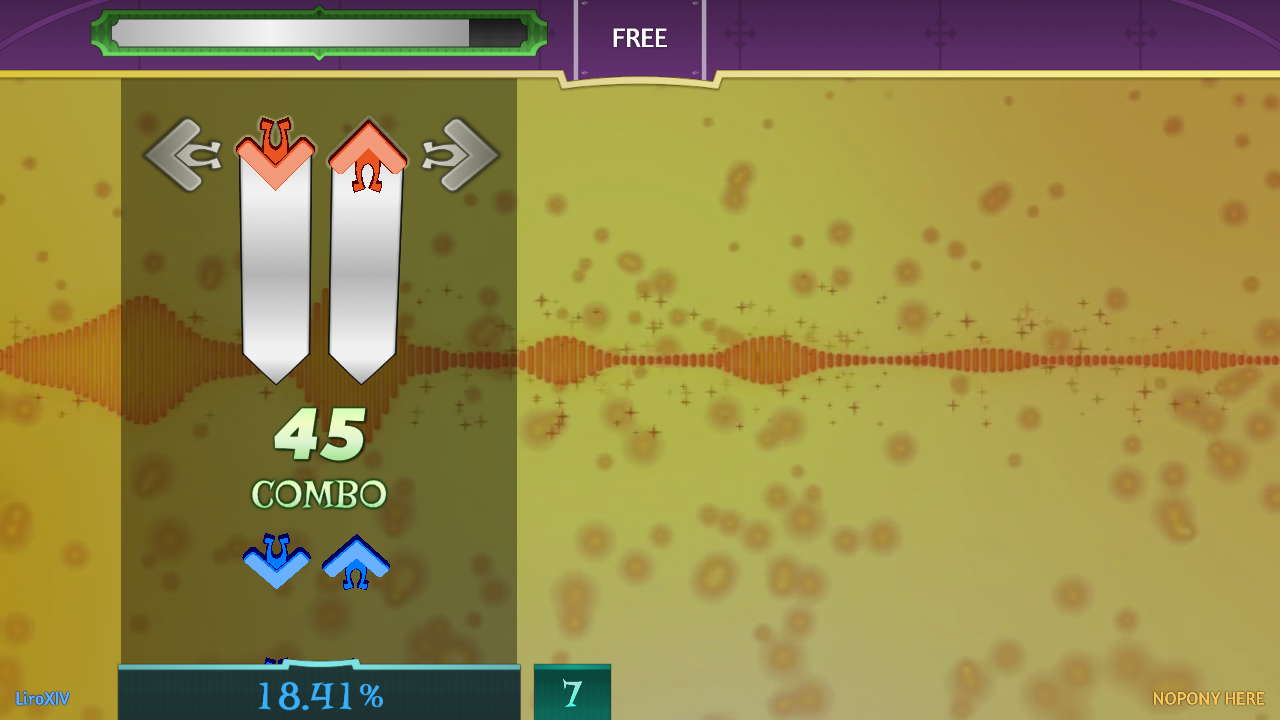 It's fit for any high-ranking member of a royal family, for sure. As you may have noticed, we're going in a slightly different direction for the song selector; while the jacket wheel was fun and different, we have so many iterations now (and you're probably running these packs alongside many more simfiles you've obtained from other places) that going back to a more conventional list-based design would be more effective. I still managed to find a way to mix things up, however!
If you have any comments or suggestions, feel free to share them in the comments or on Discord.